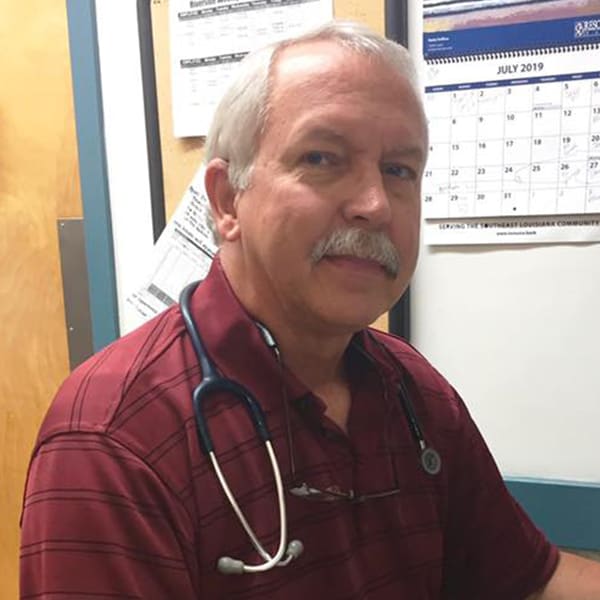 Dr. Paul Ritch
RVH was founded in 1988 by Dr. Paul Ritch. He is a 1976 graduate of Mandeville High School and a 1983 graduate of LSU School of Veterinary Medicine. Upon graduation, Dr. Ritch returned to his hometown where he worked at another local hospital. After 5 years, he founded Riverside Veterinary Hospital and moved to our current location in 1991.
Dr. Ritch has one simple philosophy, "Practice good medicine and the rest will follow". His desire to be the BEST hospital in Mandeville, not necessarily the biggest, has proven to be a good recipe for success at Riverside. 
Dr. Ritch is married with 3 grown children and is an avid fisherman.